ATTENTION: The savings packages cannot be combined with other actions.
Two pack - only available for a short time
--------------------------------------------------------------------
Knitido Track & Trail Ultralite Fresh are the summer hit among the light sports and leisure socks from Knitido
The pleasant blend of soft cotton and the cooling hi-tech fibre Coolmax® makes the socks thin, breathable and comfortable. Ideal on warm days in sneakers, for running and cycling - or in toe shoes.
Your advantages at a glance
Colourful, light toe sneakers for sports and leisure.
Coolmax® portion with breathable and cooling effect.
Protection against foot odour and blistering - especially between the toes.
Arch Support: light compression at the midfoot for a better fit of the sock.
Thin fabric, also ideal for toe and barefoot shoes.
In black, white and six different colours - for all preferences and shoe types.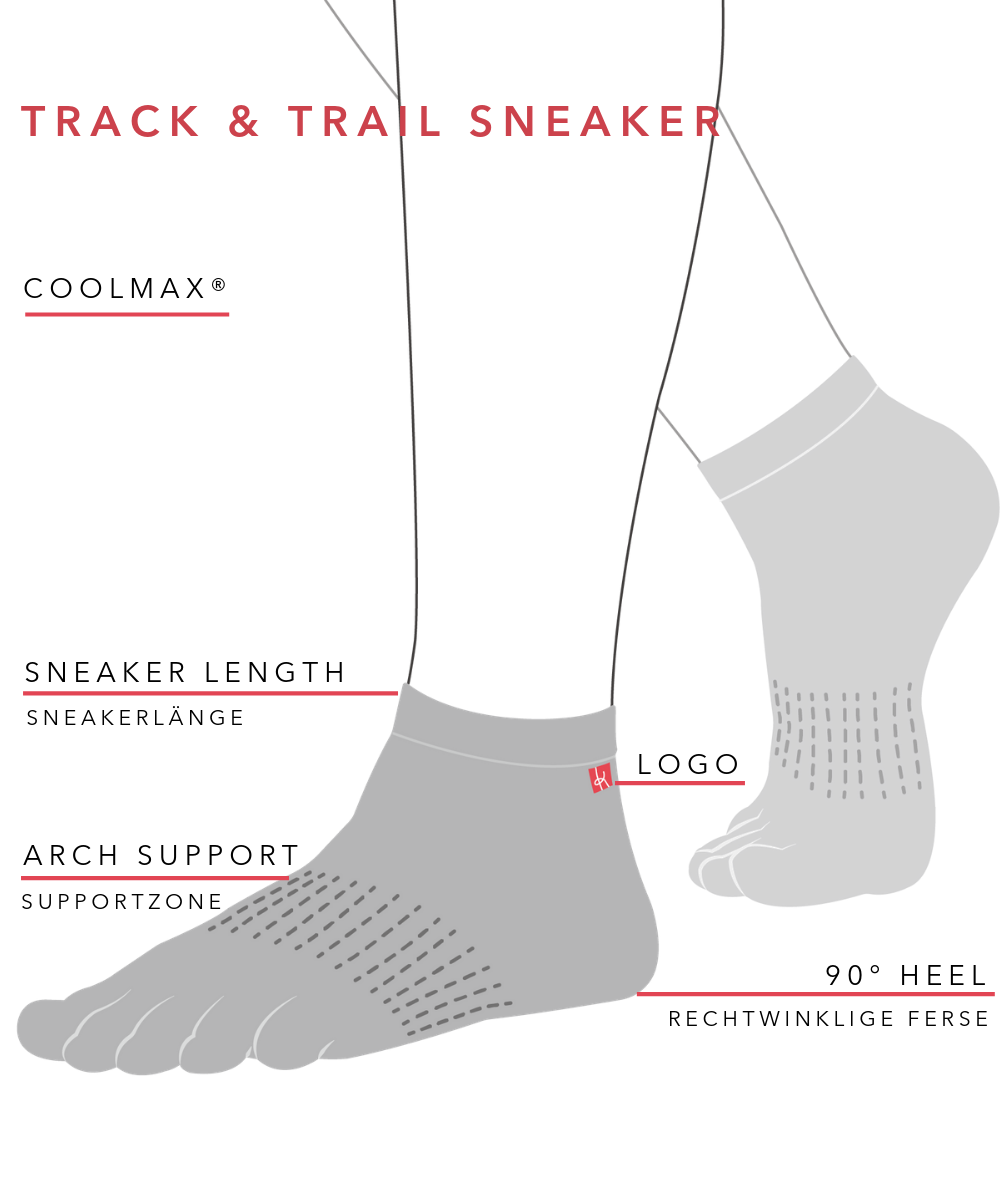 What is Coolmax®?
Coolmax® is a polyester thread known for its excellent breathable properties. The fibre transports moisture very quickly and effectively to the surface of the sock where it can evaporate. This means that the toe socks dry very quickly and that the feet do not stay wet, even when sweating. This in turn has positive effects: Where there is no moisture, heavy germs can accumulate - and form blisters, for example.
That's why Coolmax® toe socks have long been among our bestsellers - especially for runners.
Note on size
This model is rather small. If your shoe size is at the size limit, please choose the larger size. People with shoe size 42.5 are better advised with size 43-46, for example.